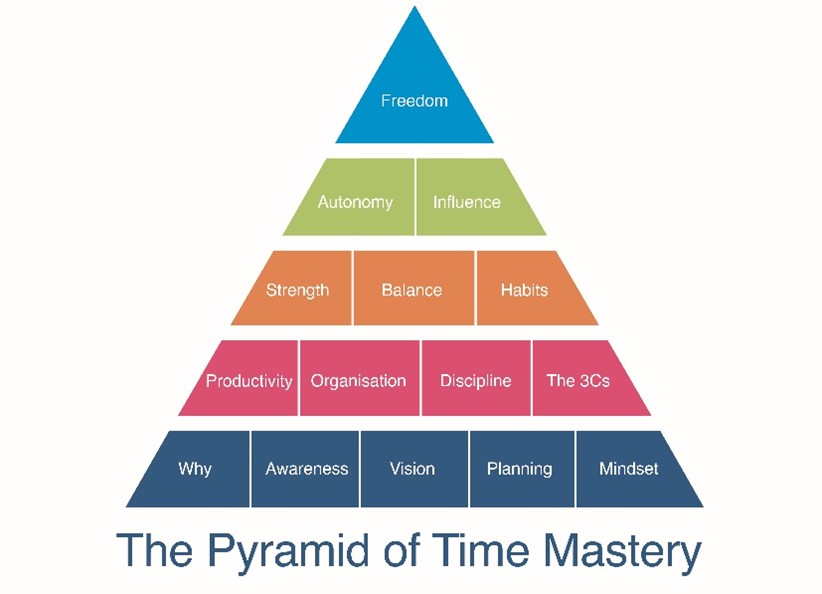 Master your time, master your life.
There are certain things that need to be in place before you can master your time. They form the foundation blocks in the Pyramid of Time Mastery, and if they're not strong enough in your life, everything else can crumble at the first sign of pressure.
The Time Masters course follows the structure of the Pyramid, setting strong foundations and building your Time Habits on top of them. A key part of the course is accountability from peers, mentors and Steven. After all, knowledge without action is pretty useless. Time Masters shows you HOW and makes it happen NOW.
Delivery
The course consists of three key elements:
Zoom: A weekly group coaching session and introduction to the topic of the week.
Teachable

: Online, daily tasks for you to complete at your convenience. Tasks are flexible to suit your needs, so you can spend as much time as you like on each task, to suit your needs. You can also revisit tasks at any time.

WhatsApp

: An important part of developing the discipline of a Time Master is momentum. The ongoing forum of support, encouragement and accountability is a really popular part of the programme.
Steven and the Time Master Mentors (carefully selected alumni who have been through the course previously) are active in the group on a daily basis, so you can be sure you will receive the support you need to succeed as a Time Master. Nobody wants you to succeed at this more than we do, so we will support you as much as possible, as and when you need it.
The accompanying resource
You may be familiar with Steven's book; Time Ltd - Transform your busyness into a thriving business.
It is based on the structure of the Pyramid of Time Mastery, just like the Time Masters course, and also explains the key methods for building effective Time Habits. This makes it the perfect resource to accompany your learning on the course.
Why do you need the course if you have the book, you may wonder...?
It's simple really. The book gives you loads of tips, techniques and strategies to make the most of your time. It does, however require you to implement them and that is where a lot of people start to struggle. It's easy to have good intentions and then not act on them.
That's where the course is so important. By adding support, coaching and accountability into the mix, it converts knowing HOW into doing it NOW.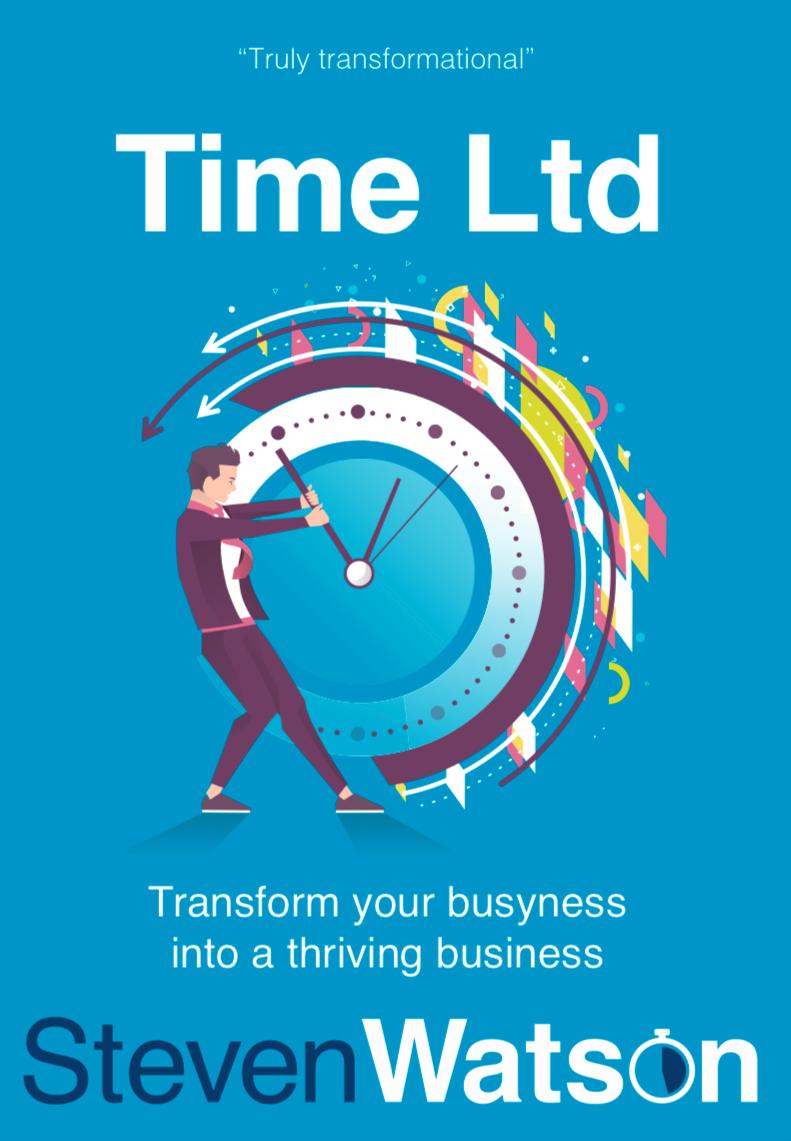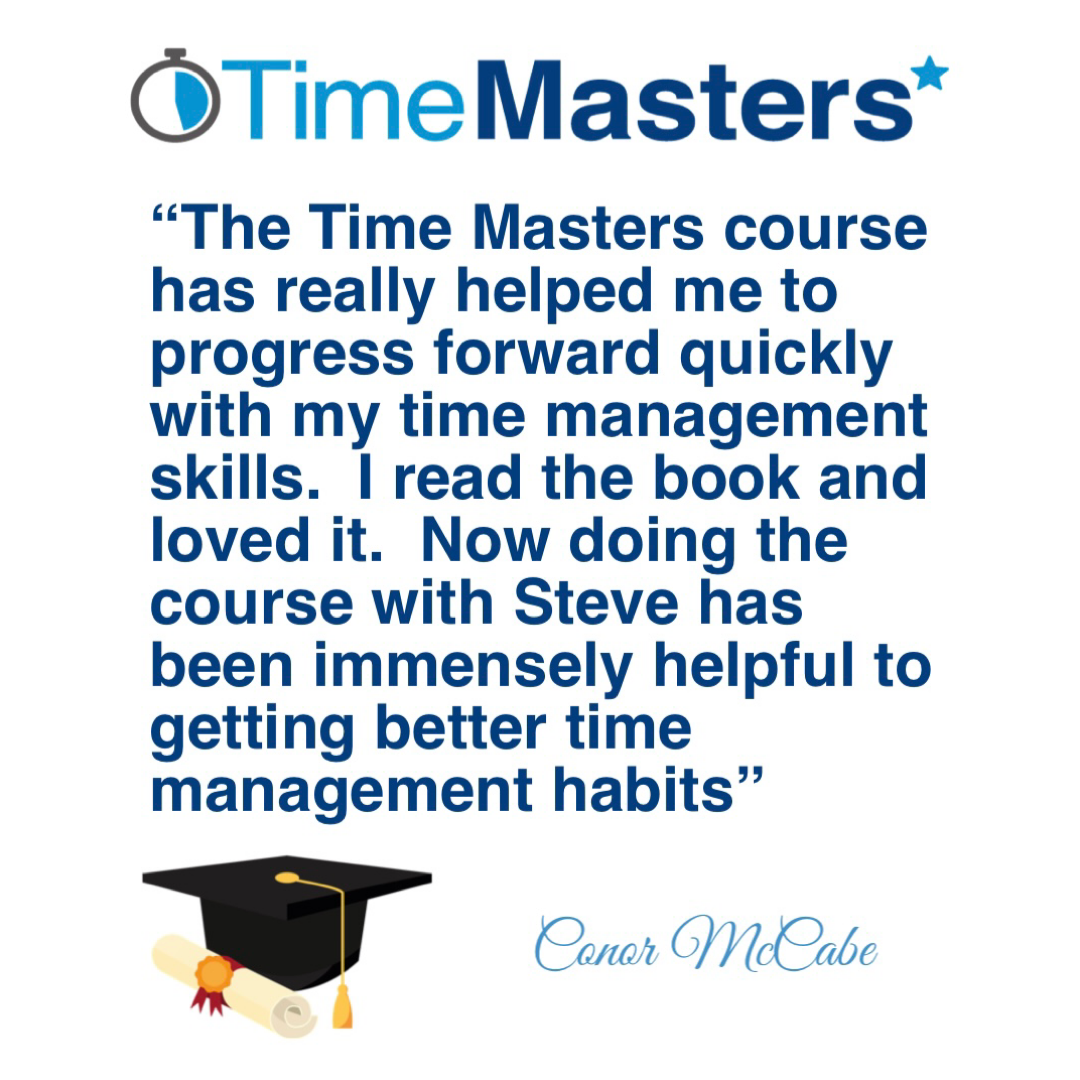 Get organised
Ambitious people often have lots of things to do in a short amount of time. Thankfully, Time Masters is full of things you can easily implement into your life that will help you keep your productivity levels up and your stress levels down.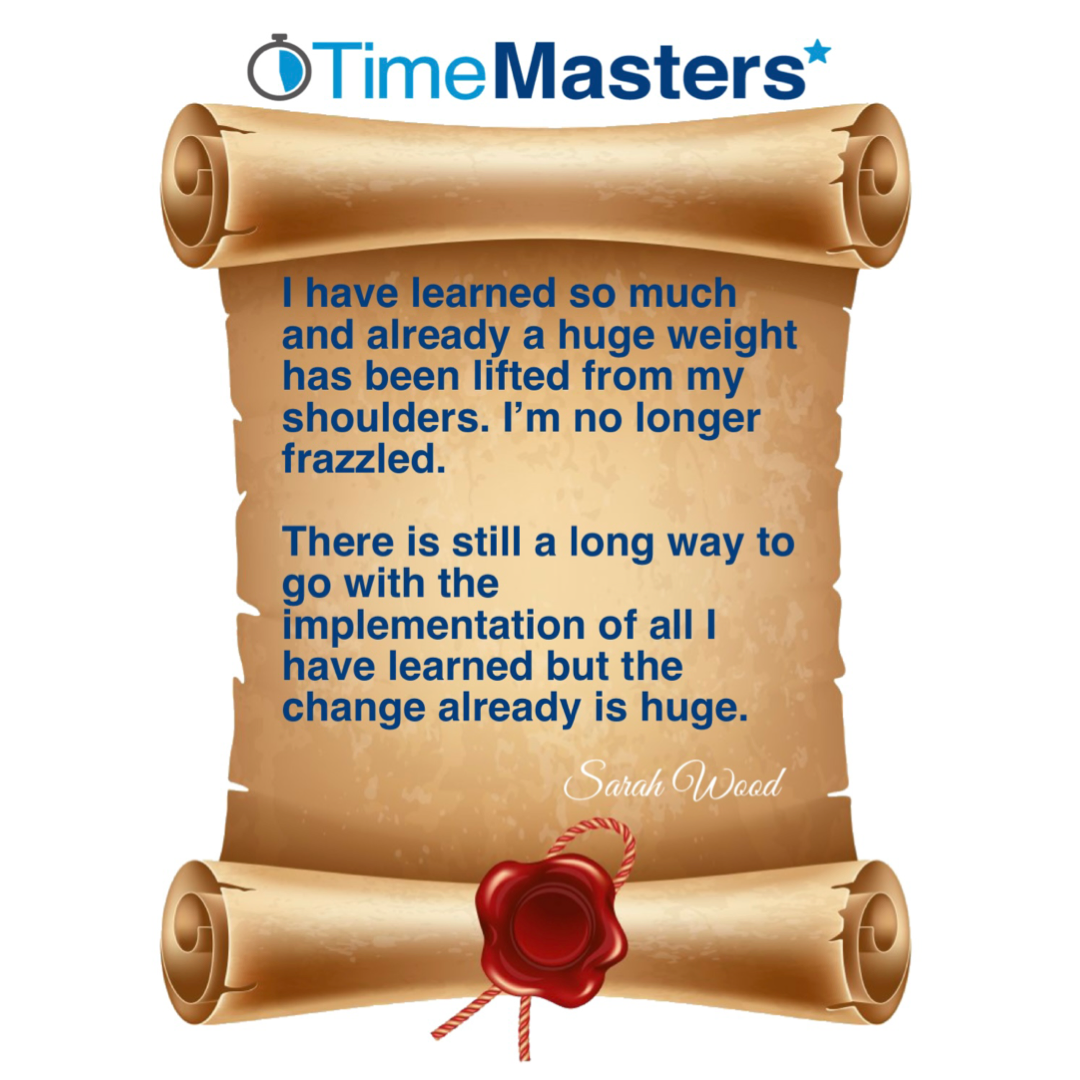 Stay focused
The learning environment is a major determining factor in the quality of a course. Time Masters has the perfect blend of independent flexible study to fit in with your life, and regular support and accountability to keep that momentum going.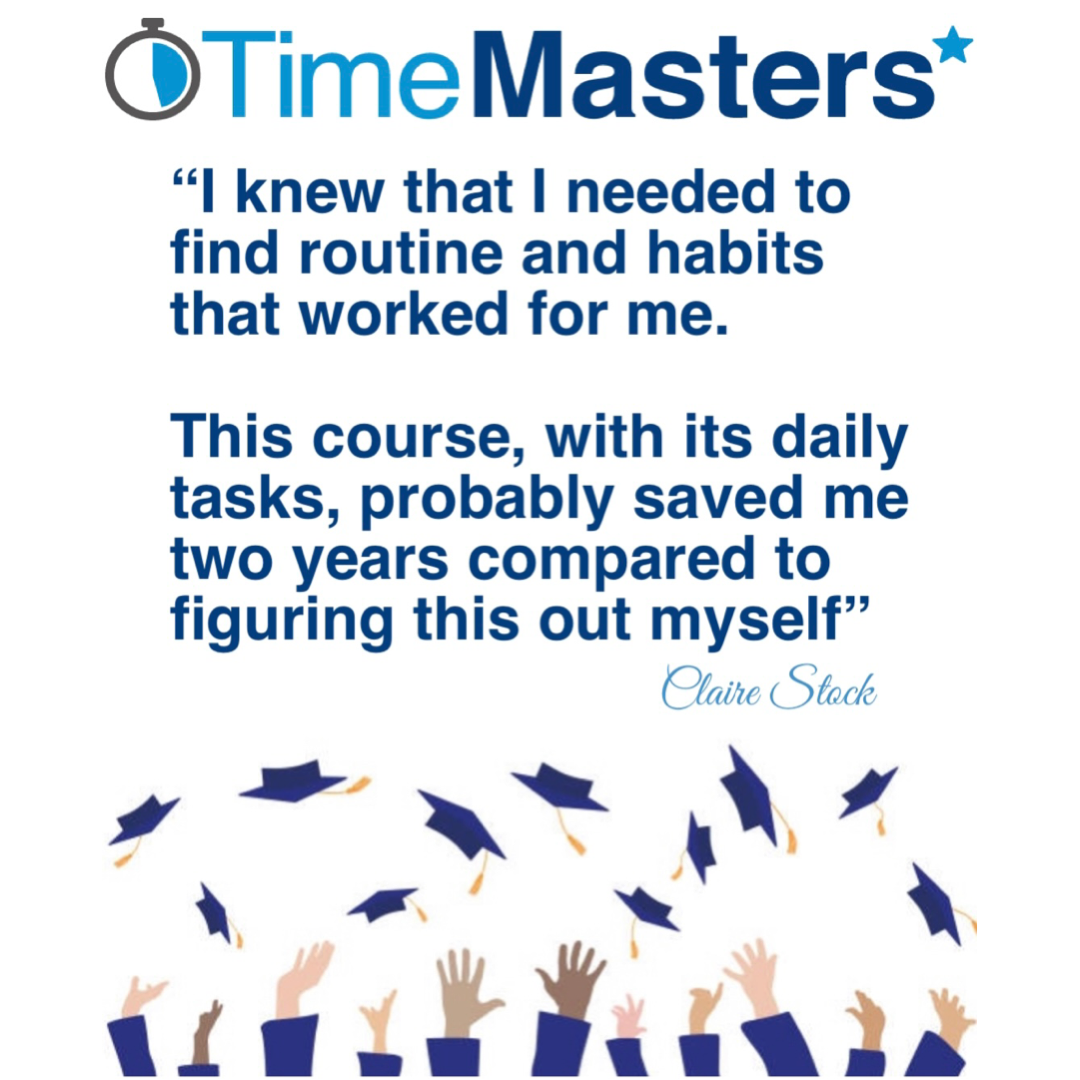 Achieve your goals
That's what it's all about, isn't it?! Big goals can be overwhelming, but when you break them down, improve your skills and surround yourself with other Time Masters who lift you higher, you'd better believe you can do it! #ItsAboutTime
Check your inbox to confirm your subscription