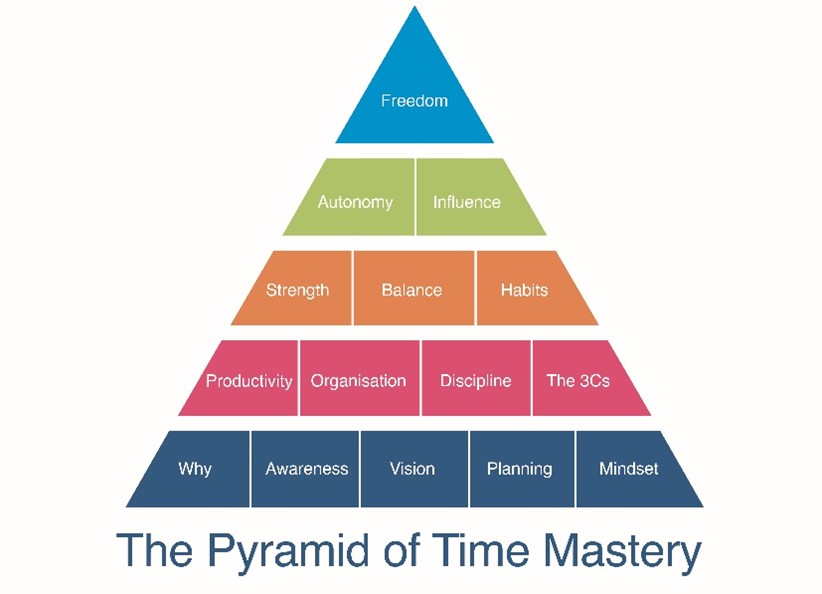 Master your time, master your life.
There are certain things that need to be in place before you can master your time. They form the foundation blocks in the Pyramid of Time Mastery, and if they're not strong enough in your life, everything else can crumble at the first sign of pressure.
The Time Masters course follows the structure of the Pyramid, setting strong foundations and building your Time Habits on top of them.
Delivery
The course consts of three elements:
Time Masterclasses: The HOW of Time Mastery, delivered live on Zoom and on demand on Teachable.
Time Masterminds: Support, competition and accountability to convert the HOW into doing it NOW!
121 Support: Nobody wants you to succeed at this more than we do, so we will support you as much as possible, as and when you need it.
Check your inbox to confirm your subscription